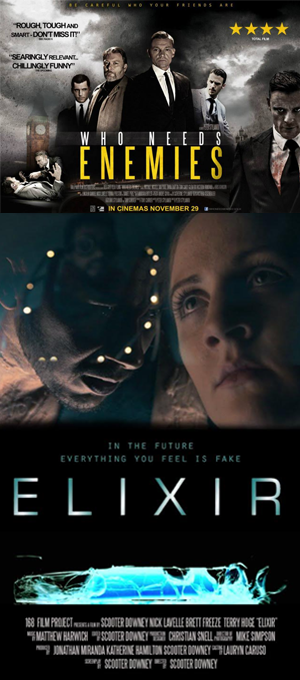 About/News
Nick Lavelle is a British actor who began his career performing lead roles in world famous theaters including The London Palladium and The Royal Albert Hall.
Known for his portrayal of the character 'Olav' in the critically acclaimed brit flick 'Who Needs Enemies' playing the ringleader of a human trafficking syndicate. This film had cinematic release across the U.K. and was also released in the United States.
He has also appeared in an array of television commercials endorsing products such as Twix, Walls Ice Cream and Orange to name a few. Among his many film credits include the award winning film 'Cherish where he played the role of 'Maurice' starring alongside Randolph Walker (Love they Neighbor) and Joseph Marcel (The Fresh Prince of Belair), the film scooped awards at Berlin International Film Festival and BFM Film Festival London.
Nick has appeared in numerous television shows, commercials and feature films across the U.S and recently won 'Best Supporting Actor' for the role 'Sentinel' in the sci-fi film 'Elixir' at the 168 Film Festival (2015), premiered at L.A Live in Downtown Los Angeles.
Watch this space for news on more projects.